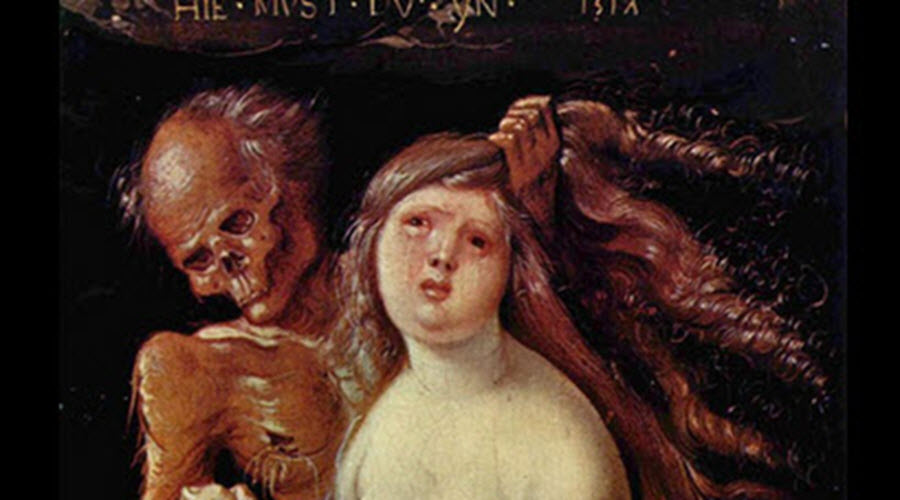 Death and the Maiden
Death and the Maiden is an allegorical motif found in various visual arts, literature and music in which Death appears to a young girl as a deceiver or even as a lover. It is related conceptually to the Dance of Death, in so far as a young woman in the flower of youth is shown to be defenseless against the wiles of death. However it differs from the tradiotional Dance of Death because its often erotic subtext. Indeed, the maiden is often portrayed as naked or scantily dressed.
The theme of Death and the Maiden was first developed during the Renaissance by the artists Niklaus Manuel (1484-1530) and Hans Baldung Grien (1484-1545), and was then revived as a subject during the Romantic period in the arts of the 19th century. The motif inspired Schubert's best known work by the same name.