What's New on This Site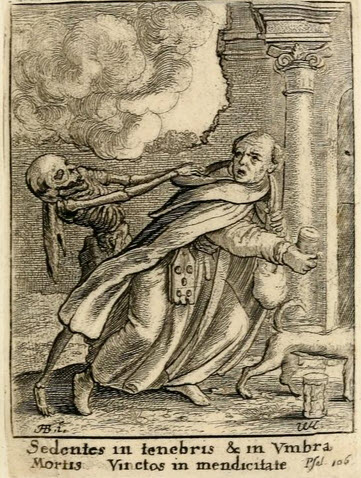 NOTE: see https://commons.wikimedia.org/wiki/Category:Danse_Macabre for a large collection of various dance macabre's which can be harvested
February 25, 2017 -- Revamped the front page and other sections. Fixed some meta tag errors. Added a page about Death and the Maiden.
October 16, 2016 -- Added article about Thomas Rowlandson. Switched over to asynchronous ads because the responsive ones suck
October 15, 2016 -- Cleaned up some spelling and grammatical errors. Cross linked pages. Added article on the Grim Reaper. Added Google analytics
November 22, 2015 -- Added images to various pages; enabled data highlighter with Google.
November 14, 2015 -- added an article about the influence of the dance of death on modern culture.
November 11, 2015 -- added an article about St. Vitus and his connection to the dancing mania.
October 21, 2015 -- Improved wording of the front page. Converted several pages to a modified universal bootstrap template. Added an article about the personification of death and also about the Dancing mania, as well as an article on the development of the Dance of Death from its origins in an actual medieval dance to later being mainly the subject of visual arts such as wood engraving.
October 11, 2015 -- Added about 50 pages of content including a gallery of the illustrations of the Dance of Death by Hans Holbein.
October 10, 2015 -- converted most of the site to a responsive mobile friendly template. Split the index page into two new pages
March 29, 2014 -- Added substantial content to the front page. Created a site map and robots.txt
February 6, 2014 -- Harvested images of Dance of Death. Set up a basic template
New additions: grim reaper, dance of death in modern culture.